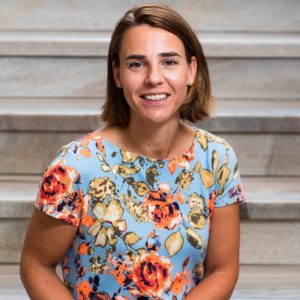 Ms Marlies Batterink is the Regional Programme Manager for East Africa at Aqua for All. 
Marlies graduated from Wageningen University as a tropical land-use engineer, specialised in soil and water conservation and land use management in 2002. She started her career in a trainee programme for the Dutch government, working on agricultural and international water management issues. 
In 2007, Marlies continued her professional development as a project manager at ARCADIS Netherlands B.V., a multinational renowned company providing consultancy, design, engineering and management services in the fields of infrastructure, water, environment and buildings. She developed a commercial and pro-active approach and specialised in professional project management of multidisciplinary projects for a range of different clients. As a team leader, she was also responsible for the performance of a team of 9 water professionals.  
At Aqua for All, Marlies is working on multi-annual, multi-partner scale programmes with strong private sector involvement, to provide sustainable access to water and sanitation products and services for people in need.  
People know Marlies as an experienced and hands-on project manager. Marlies is used to working with people with different backgrounds and specialisms and is committed to reaching the set goals. At the same time, she ensures cooperation and commitment of all team members, other partners and relevant stakeholders. With her enthusiastic approach, she is able to motivate others in delivering the unexpected.