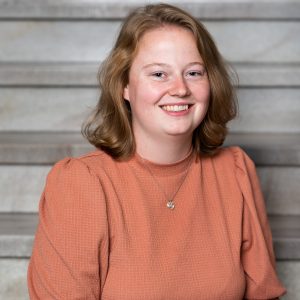 Ms Loes Nijkamp is a Programme Officer at Aqua for All.
As Programme Officer, Loes supports the climate team which is involved in making Aqua for All's programme 'Making Water Count' climate smart. Her focus is on operationalisation and learning and development, and she supports the East Africa team in monitoring and developing water and sanitation entrepreneurs, primarily in Kenya.
Loes has her Master in Sustainable Development (University of Utrecht), where she specialised in International Development. As part of her internship at World Waternet, Loes did research and wrote her thesis on the politics and governance structures within the water sector in Nairobi, Kenya, focusing on non-revenue water.
She additionally holds a Bachelor's degree in International Development, with a minor in Climate Change Adaptation and Mitigation from the Wageningen University and Research Centre.