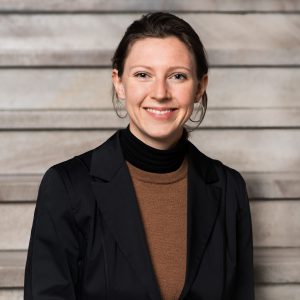 Leandra is a Climate Strategy Advisor at Aqua for All.  
After 2,5 years as Programme Officer at Aqua for All, Leandra picked a new challenge – making Aqua for All's programme 'Making Water Count' climate smart. As Climate Strategy Advisor she works on developing our climate strategy by assessing current greenhouse gas emissions, as well as the potential climate risks faced, at organisational level but especially at the WASH programme level. Based on the learnings, we develop strategies and programmes to reduce any negative climate impacts and focus on supporting WASH service providers in adapting to climate change and building resilience.
In a previous position with BORDA in Zambia and Tanzania, she worked on monitoring the performance of decentralized wastewater treatment systems. There, she experienced the importance that sound business models and operational set-ups have, besides a good design, for the long-term provision of adequate sanitation services. 
She deepened her knowledge through a Master's programme in Integrated Water Resources Management at the Technical University of Cologne, Germany. During this programme, she was inspired by the power of international cooperation and different ways in which water management can reduce vulnerability to droughts and other impacts of climate change. In her Master's thesis at Eawag, a Swiss aquatic research institute, she further specialised in urban sanitation planning.