Over 60% of the urban population in Africa and Asia relies on manual toilet pit emptying services because traditional vacuum trucks cannot access certain areas or service costs are too high. Manual emptiers use shovels and buckets and often need to go inside the latrine to remove the faecal sludge. This job is dangerous, degrading and poses health risks to the emptiers and the public as sludge is often dumped near households. The Netherlands-based PRACTICA Foundation came up with a solution: the PuPu pump, a mobile and affordable pit-emptying device. Convinced by the market potential and social impact of this innovation, Aqua for All financed a PuPu pump pilot in Ouagadougou, Burkina Faso. Today, we discussed the results and lessons learned with PRACTICA as the project has reached its final stage.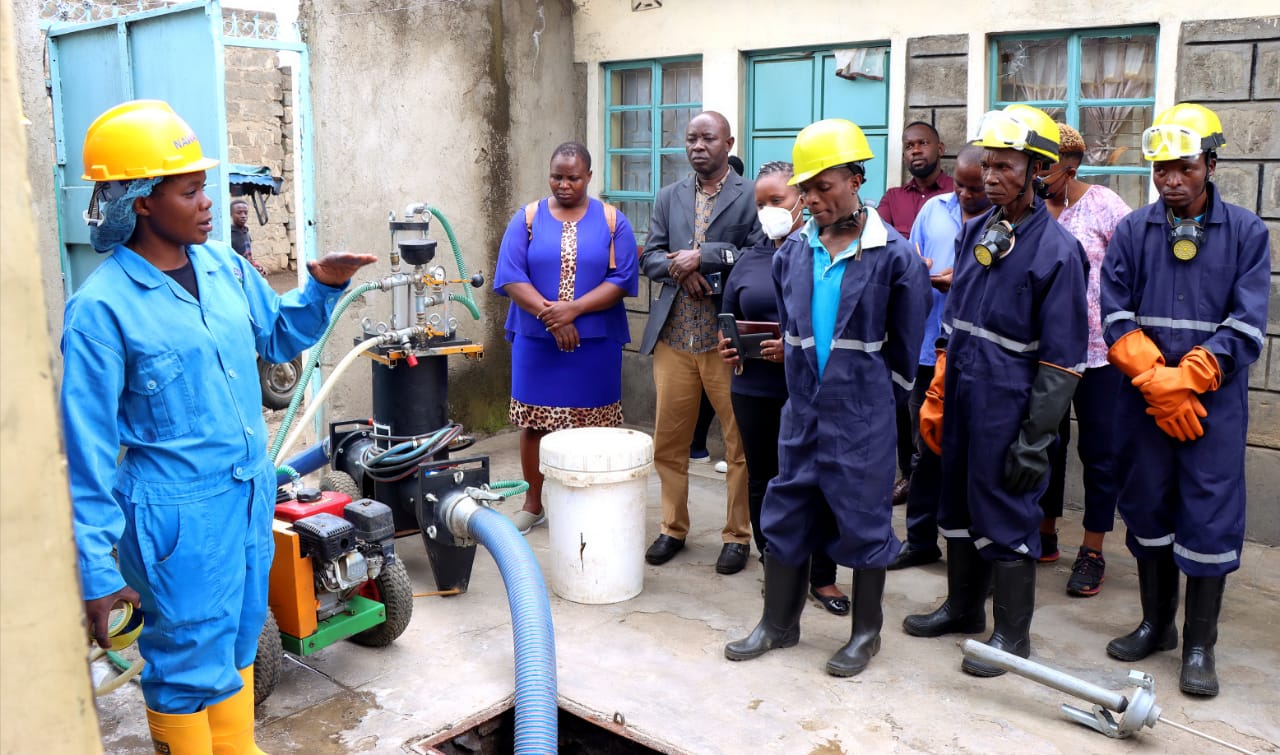 "A few years ago, PRACTICA noticed that there was still no good solution for emptying small latrines in urban Africa. In the countryside, it is not difficult to dig a new latrine, but in urban areas, there is no space for this, and it is often too expensive. We thought: this can be done better", recalls Luca Peters, YEPper and Project Engineer at PRACTICA Foundation.
The name of the technology reflects its dual applications: it pulls the sludge from the latrine and, after that, pushes it over a long distance to a storage container on a vehicle (Pull + Push = PuPu). According to PRACTICA Foundation, 15% of pit emptying in Ouagadougou is done manually. While the services of manual pit emptiers are more expensive, some households have no other choice because their densely populated areas are inaccessible to bulky trucks. That is when the PuPu pump comes in, loaded on mobile three-wheelers and able to reach almost every pit. PRACTICA calls it the professionalisation of the manual emptying sector. Clean, quick, affordable and professional.
To test the applicability of the technology and its market potential, PRACTICA worked closely with ABASE, an association for manual pit emptiers, and AVIF, an association for mechanical pit emptiers. In addition, the pilot engaged ONEA, the national water and sanitation utility and CSF, a local manufacturer of water pumps that was responsible for assembly and maintenance. Two emptying enterprises were trained and equipped with the PuPu pump, performing 100 emptying jobs in total. After analysing the collected data, PRACTICA estimated the demand for PuPu pumps and developed two business cases.
"Both the manual and mechanical emptiers have been very satisfied with the PuPu pump. The most important sign for this is the continued use of the PuPu pumps after the testing period", Luca Peters points out.
The pilot showed that the volumes of faecal sludge pumped up with the PuPu pump are  1.5-2 times larger than the ones pumped up with manual services. Moreover, manual emptying enterprises can increase their income by 1.5-3 times, obtaining a return on investment after two years, let alone the professionalisation of emptying services and the improved working conditions.
"One of our biggest learnings is that transportation solutions are crucial for PuPu pump's business case. It depends largely on the available storage capacity and the time needed for dumping. We had to reconsider some of our initial assumptions but, in the end, we have learned a lot and came up with promising ideas to solve the transportation issues. In addition, we conducted a study about decentralised treatment plants and transfer stations", Luca Peters adds.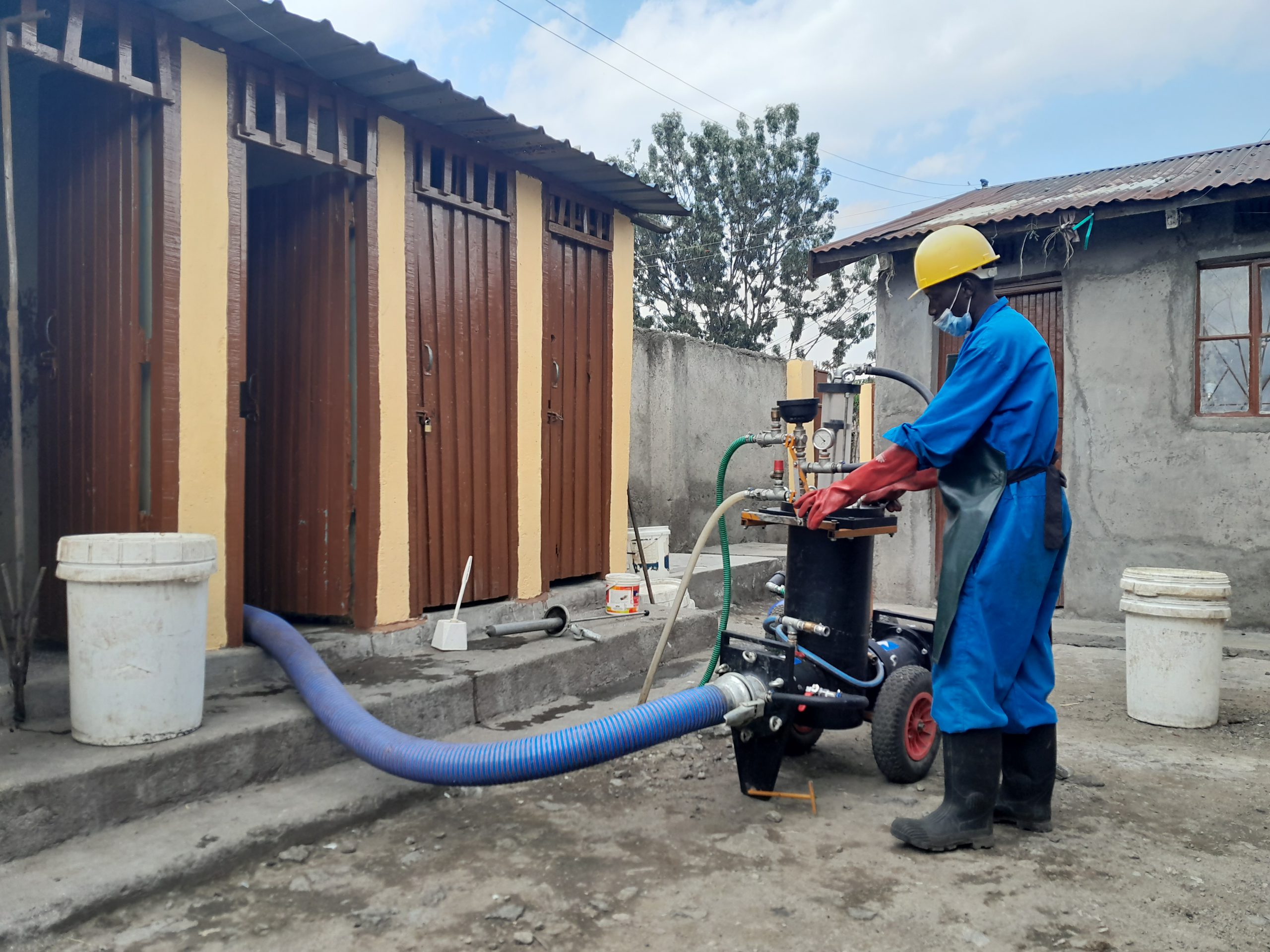 "For PRACTICA, the most important result is that the PuPu pump prototype has demonstrated its technical performance and thus can be considered a serious solution for modernising the faecal sludge emptying sector. Further, the pilot successfully validated the market potential, which has been estimated at circa 100 PuPu pumps in Burkina Faso, which could lead to the establishment of 100 professional service providers, and two business cases for both manual and mechanic pit emptiers are defined", says Rachel van der Pol, Aqua for All's Programme Officer who supervised the pilot.
In five years, PRACTICA expects to establish mass production of PuPu pumps, find local distributors taking care of imports, assembly and commercialisation as well as deliver the PuPu services to 30% of potential clients. However, a follow-up phase is needed to strengthen the commercialisation, which is the next step in the technology development process. This will entail testing the market assessment and the business cases, for which PRACTICA is now seeking funders.
"We recommend supporting PRACTICA in this important follow-up process towards scaling and local adoption, for which they are currently already developing plans and working on identifying a local distributor and a manufacturer", concludes Rachel van der Pol.