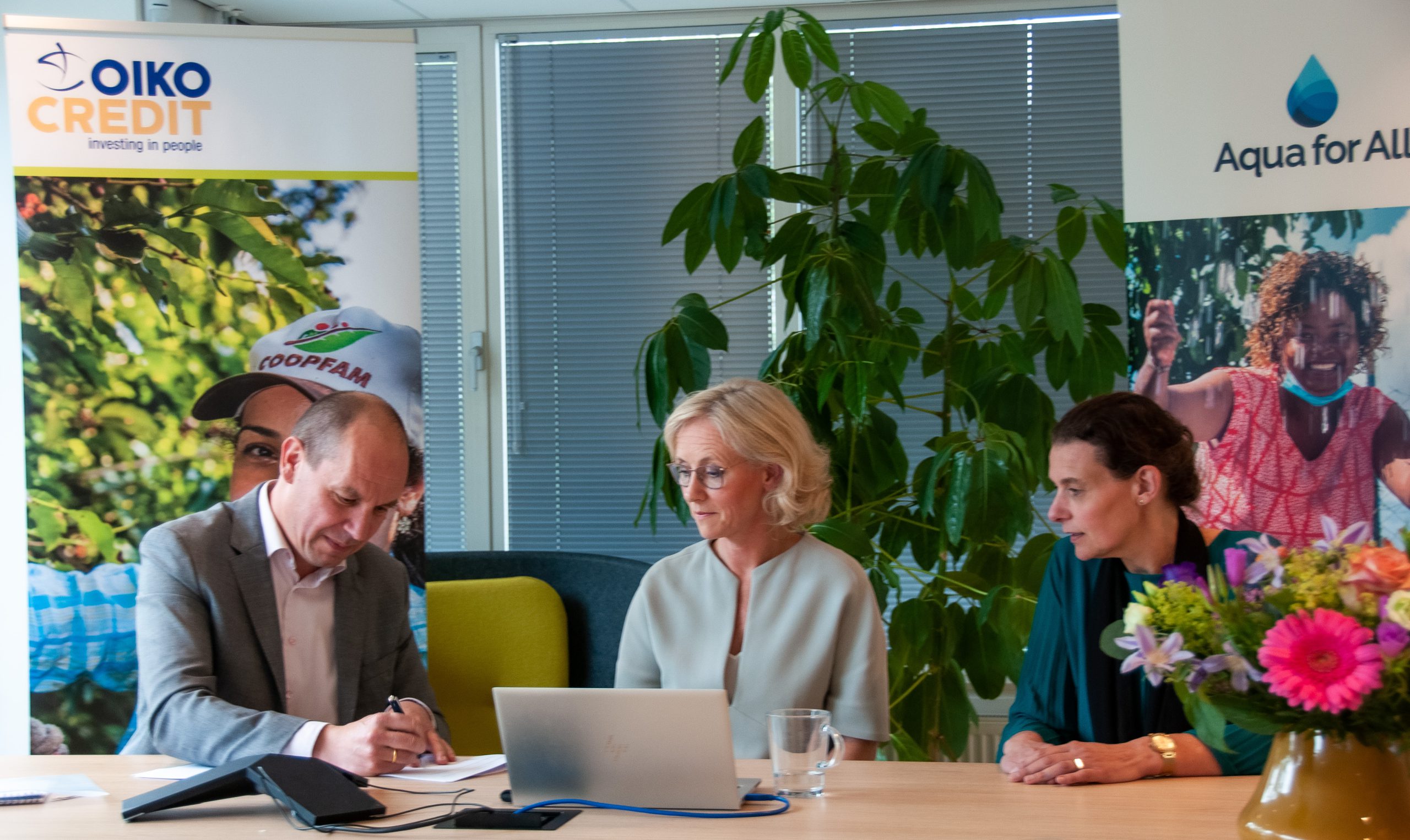 Aqua for All and Oikocredit International launched a two-year partnership to increase access to finance for water and sanitation enterprises and households in Africa and Asia.
Our funds committed to this partnership will be leveraged by 1:10. Aqua for All will allocate €1.5 million for technical assistance, de-risking and/or performance-based incentives. In turn, Oikocredit International will invest up to €15 million in portfolio financing to develop the water, sanitation and hygiene portfolios of its current and new financial inclusion partners.
For more information, please read the press release.