Aqua for All has launched a two-year programme in partnership with the Amhara Towns Water Utilities Association (ATWUA) to scale household water filter sales through local utilities in the Amhara region, Ethiopia. The aggregator will promote water purification for households and institutions as well as facilitate water filter sales through its 230 member utilities.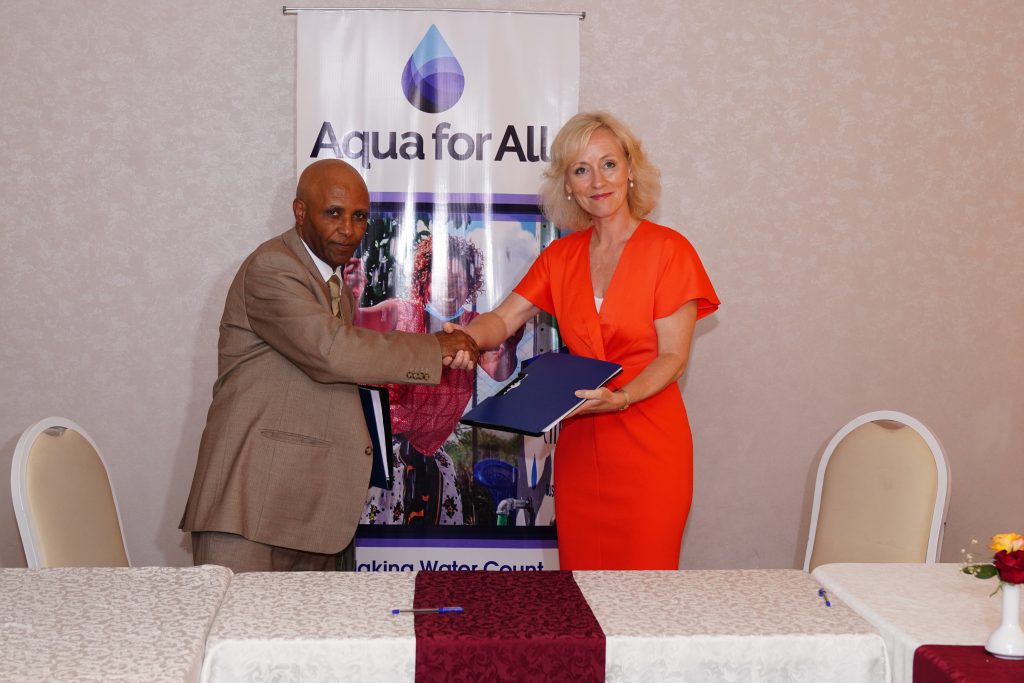 The partnership agreement was signed during a ceremony in Addis Ababa, Ethiopia, which was attended by Josien Sluijs, Managing Director Aqua for All, and Ato Maru, the Manager of ATWUA, as well as representatives of the Ethiopian water sector. 
Supporting water utilities  
In Ethiopia, a sprawling network of water utilities takes care of the water supply to families in over 1,000 large towns and 17,000 small towns, as well as in rural areas. Although water utilities are responsible for delivering safe water, the existing supply often does not meet the safety and quality standards. Water filters at the point of use can overcome the issue of (un)protected water sources. This will also increase access to safe water for low-income households.  
From pilot to scale 
In 2017, Aqua for All launched a pilot programme to introduce and promote the point of use water filtration technology (physical water filter) at home in 4 zones in Central Amhara and the town of Bahir Dar in Amhara. The pilot's distribution channel was based on the water utility model which connects water utilities with suppliers and grassroots promoters. As a result, 13,286 filters were sold and 66,430 people got access to safely managed drinking water services.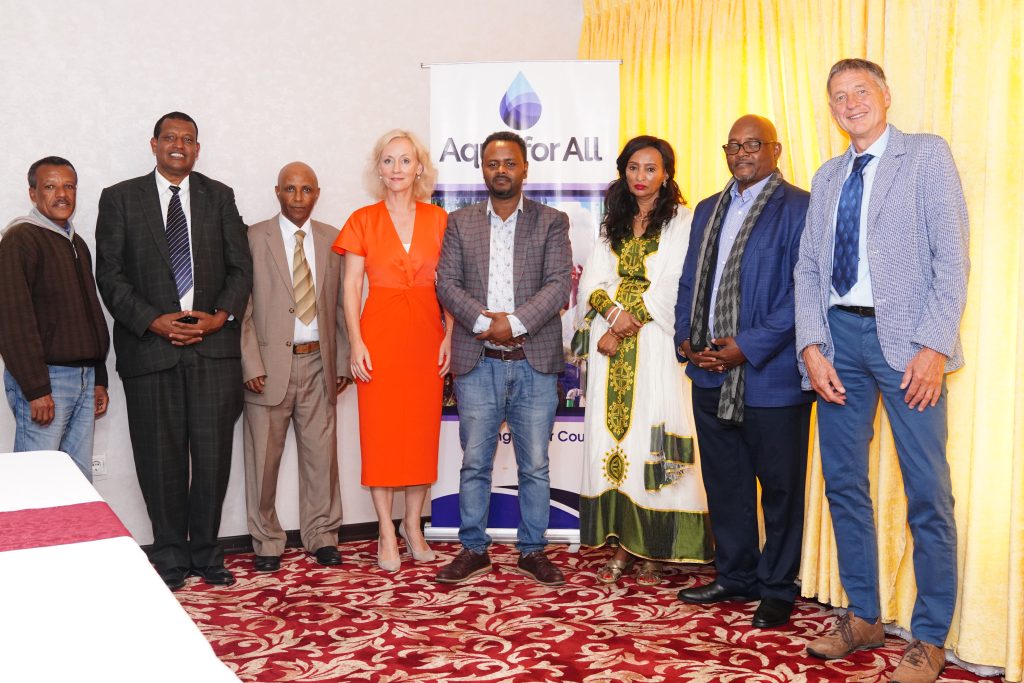 Based on the positive results of the pilot, Aqua for All decided to scale the programme in partnership with the ATWUA. Ethiopia has one of the lowest rates of access to safe water at the point of use. According to UN statistics of 2020, 76% of the households have access to improved water sources and only 13% of the population uses a safely managed drinking water service.  
It is expected that utilities will be able to sell 132,000 water filters in two years to households. This will provide access to safe drinking water to 650,000 people and create jobs for 1100 local workers, including women and young people.