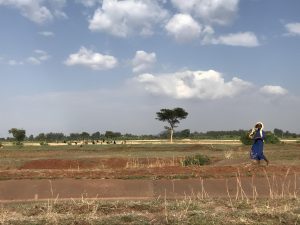 At the heart of Ethiopia's water, sanitation, and hygiene (WASH) sector, there's a quiet revolution happening. Aqua for All and USAID, in partnership with iceAddis, are steering the way towards a brighter future and sustainability in the sector.  Since the end of 2022, a 10-month Wave Accelerator Programme has supported 53 WASH enterprises located in 8 areas across Ethiopia. This journey isn't just about clean water, hygiene and sanitation; it's about personal growth, community upliftment, and long-lasting impact.
Strengthening local entrepreneurship to lead the way
In 2021, Aqua for All, in partnership with Ice Addis, launched Ethiopia's first Water and Sanitation Incubation Programme (WSIP). Running from September 2021 to March 2022, WSIP focused on overcoming scaling challenges, including increasing market and finance access. This tailored programme provided training, coaching, mentoring, and hybrid bootcamps. The customised approach showed impressive results, with nine startups successfully completing the incubation journey. Their stories and the programme were covered in the magazine 'Startups for Securing Water and Sanitation.'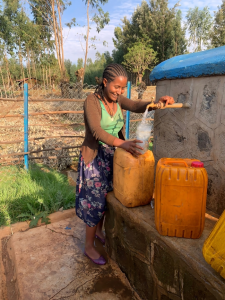 Building on the success of WSIP, the Wave Accelerator Programme aimed to support the scaling of 53 startups from eight cities across Ethiopia: Addis Ababa, Bahr Dar, Hawassa, Gondar, Jimma, Kombolcha, Seqota, and Dessie.
Wave went beyond the ordinary. It combined structured training (bootcamps), over 350 mentoring sessions, peer-to-peer learning and networking opportunities. Promoting exchange and collaboration among the participating startups were pivotal to create a solid foundation for these enterprises to flourish and innovate. 
Bootcamps kick off the group's journey
The Wave Accelerator Programme allowed the enterprises to embark on an ongoing discovery journey of their key markets. Through bootcamps, participants gained skills to understand their customers as well as their needs and preferences. Equipped with new market insights, participants sharpened their value proposition to stand out in a competitive landscape. Prototyping brought their ideas to life, and they carefully crafted their brand identity. 
Going one step further 
The training path continued with a deep dive into essential business areas. These included financial modelling, product development, website design, pricing strategies, and operational planning.  
 For the ones moving forward, the Wave Accelerator Bootcamps were a deep dive into essential business areas. Using digital strategies to expand their reach, understanding customer segments, and creating compelling brand narratives.  
 Wave included practical sessions to master bid development. Sessions included identifying potential contracts and drafting persuasive proposals to stand out in competitive markets.  
Bootcamps also included training on importing raw materials. This component elaborated on the processes, regulations and stakeholders involved in the whole chain to efficiently manage their importing efforts. 
 The accelerator programme continued with bootcamps on areas like operations and supply chain management, human resources, product development, and scaling up strategies.
Mentorship to ensure startup success
Wave's coaching and mentorship trajectory is the cornerstone of startup success. It kicked off with a comprehensive business diagnosis and needs assessment for each start up. This was the foundation of designing tailored coaching approaches that meet each startup's unique situation and ambitions. Coaching sessions could take one to three hours and were critical to strengthen the startups' operational performance, refining their business models and enhancing their technical knowledge.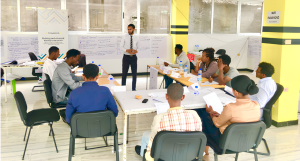 Bi-weekly peer mentorship sessions offered a platform for startups to interact, share knowledge, and collaborate with iceAddis and fellow participants. This promoted a culture of cooperation and sharing, which is in line with Aqua for All and iceAddis's commitment to fostering a supportive water and sanitation community. 
 As Wave enters its latest stages, mentorships will continue helping startups to consolidate gains, address final challenges, and develop strategies to ensure success strategies beyond the programme. 
What's next?
 The final steps included developing engaging, user-friendly websites and social media profiles to position their brand in the digital space. 
 On the 26 October, the Wave Accelerator Programme will close with a Demo Day. This "Wave Conference" will mark the end of the programme. During the conference, the startups that have completed the programme will pitch and showcase their solutions developed in the past months. 
The conference will be an excellent opportunity for networking as it will be attended by key sector stakeholders, innovators, and policymakers.  It will also offer the chance for interested investors to meet the enterprises.  
We congratulate the startups that participated in this empowering journey. These enterprises will lead the way to accelerating access to water and sanitation in Ethiopia.