We proudly present the first two enterprises selected to participate in the Social Impact Incentives for Water, Sanitation and Hygiene (SIINC for WASH) programme: aQysta and Khmer Water Supply Holding (KWSH).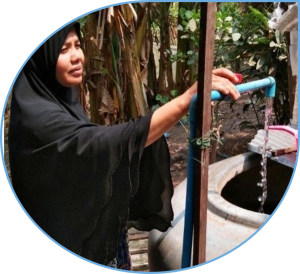 aQysta is a hydro-powered pump manufacturing company operating worldwide. KWSH offers  (household) water treatment and water supply for Cambodian families.
In August 2020, Aqua for All and Roots of Impact launched the first call for applications of the SIINC for WASH programme. It received 140 applications from 33 countries across Asia, Sub-Saharan Africa, and the Middle East and North Africa (MENA) region.
In total, the programme will support four enterprises to scale while achieving more impact. The other two enterprises will be announced by the end of 2021.
Read more on SIINC for WASH.