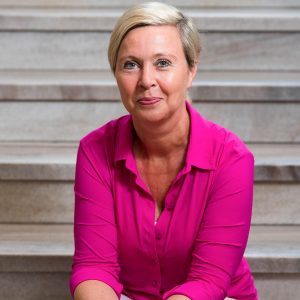 Ms Janine de Laat is a Communications Manager at Aqua for All.  
For over 20 years, Janine has held different positions in the media and not–for–profit sector as a key account manager, communications manager, campaign advisor and talent manager. Before joining Aqua for All, she worked for the Female Cancer Foundation, an organisation striving for a world without cervical cancer. Before that, she was a Campaign Advisor for Plan International Netherlands, where she organised events and was responsible for the PR for their fundraising concerts. She also participated in the founding of BNR Nieuwsradio, the first Dutch commercial news radio station.  
Janine has a passion for people, companies and organisations willing to make the world a better place. When she was a Board member of Habitat for Humanity in 2000, she travelled to the Philippines with a group of 300 people to build 75 houses. After this life-changing experience, she decided to commit herself to helping people who are not as privileged. At Aqua for All, the past five years she has been using her passion, experience and network to accelerate the process of realising access to clean water and sanitation for all.