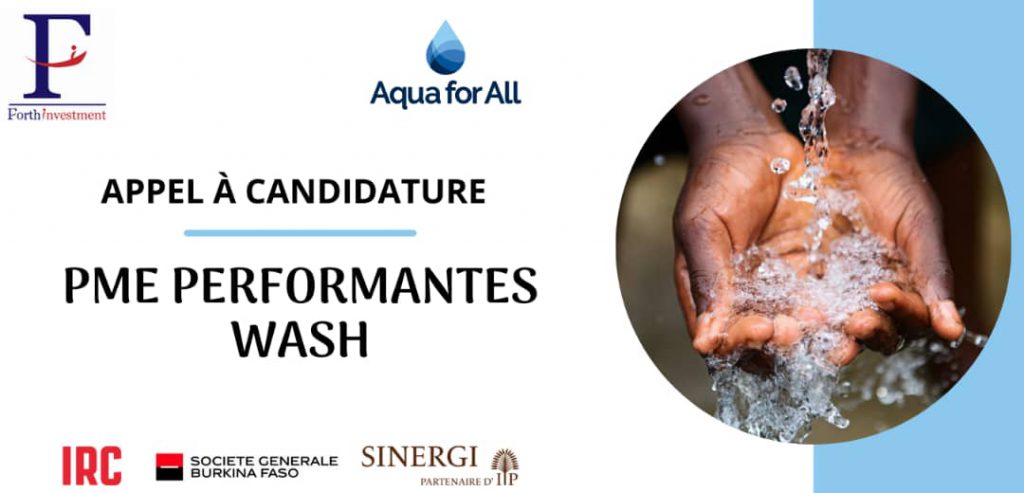 This week ForthInvestment, a Burkinabé private investor with years of experience in financing and mentoring entrepreneurs, launched the 'PERFORMING SME' Programme 2021-2022 in partnership with Aqua for All.
ForthInvestment has set out a call for applications for high potential Small and Medium Enterprises (SMEs) operational in Burkina Faso in the field of Water, Sanitation and Integrated Water Resources Management (IWRM). For this intensive training programme, ten high potential SMEs, who are at least one year operational, will be selected. They will receive technical assistance and their enterprise will be supported during a period of 10 months, with the aim to strengthen the capacity of the entrepreneurs in developing a sustainable organisation and making it investment-ready.
Besides intensive training and coaching, the programme will focus on:
Organisational support (financial planning, commercial strategy, HRM, strategic positioning);
Technical assistance (optimisation of existing products/services & creation of new markets).
The PERFORMING SME WASH programme is organised and implemented by ForthInvestment and supported and co-financed by Aqua for All, in close collaboration with IRC Burkina Faso, bringing in the specific knowledge on WASH, and Sinergi Burkina (Investisseurs et Partneraires/I&P) and Maison de la PME (Société Général Burkina Faso) providing training and coaching on financing.
More information and applications: http://bit.ly/PMEPerfWash
Application deadline is 15 March 2021.