On March 21-25, Aqua for All participated in several sessions at the 9th World Water Forum in Dakar, Senegal. As the first World Water Forum held in Sub-Saharan Africa, it was a historic event. Our panellists Titia Wouters, Aarno Keijzer and Rachel van der Pol engaged in profound and insightful discussions, caught up with our partners and brought back some interesting takeaways. Read all about their insights and impressions here:
Titia Wouters, Aqua for All's Regional Manager West Africa, appreciated the focus on finance for water, sanitation and hygiene (WASH). "In the WASH sector, we often speak about the lack of bankable projects. However, there is another side of the coin: financial institutions have high or sometimes too high expectations about the rate of return, especially when looking at the rural water supply. I appreciate that this problem was pinpointed at the World Water Forum and discussed between the different stakeholders".
Aqua for All's Innovative Finance Manager Aarno Keijzer co-led the session Blended Finance for Water to Accelerate SDG 6, in collaboration with CAF (Development Bank of Latin America) and the World Water Council.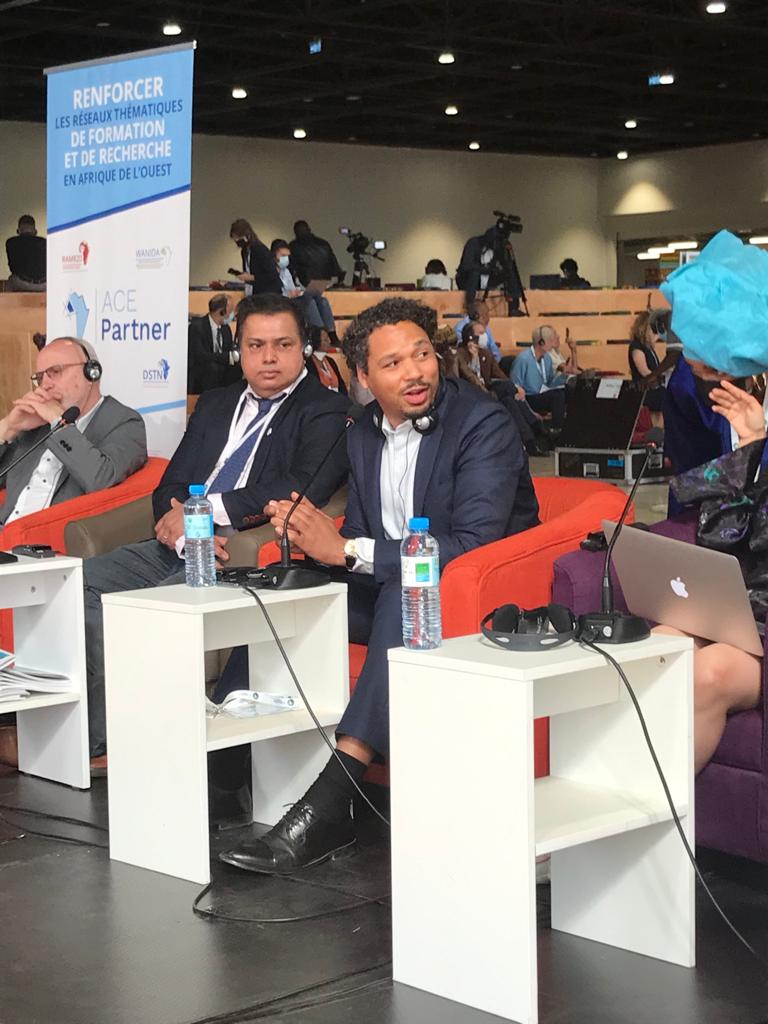 "Blended finance was one of the World Water Forum's recurring topics. Entrepreneurs, including UDUMA, UtilitY85 and Swiss Fresh Water, stressed their financing needs to successfully operate water businesses in West Africa. By including investors such as Incofin IM and stakeholders with blended finance expertise, we demonstrated that technical assistance, guarantees and co-investment grants can catalyse private sector investment while increasing overall impact and inclusion", Aarno explained.
Programme Officer West Africa Rachel van der Pol enjoyed discussing not only the current issues in the WASH sector but also solutions to accelerate achieving SDG 6. After two years of mainly online working, she was pleased to finally meet and mingle with like-minded professionals in person.
"The fact of having a face-to-face event gives so much more energy! I was impressed by the variety of stakeholders, coming from governments, funders, enterprises, knowledge institutions and NGOs. What also stood out for me is that there was a large youth delegation, coming from all over the world. Seeing their eagerness to make a difference and the mere fact of their presence at such a high-level event was inspiring", according to Rachel.
More than previous editions, the Forum was focused on WASH. This was underscored by the setup of a Sanitation Village – a platform for showcasing innovative sanitation projects from more than 30 enterprises.
Dickson Ochieng, director of governmental relations at Sanivation (Kenya), and an Aqua for All's grantee, highlighted the need for capacity building for utilities, mostly on public procurement procedures. "We must accelerate their transition from traditional design to design-build-operate (DBO) contracts and train them on innovative procurement rules", Mr Ochieng pointed out.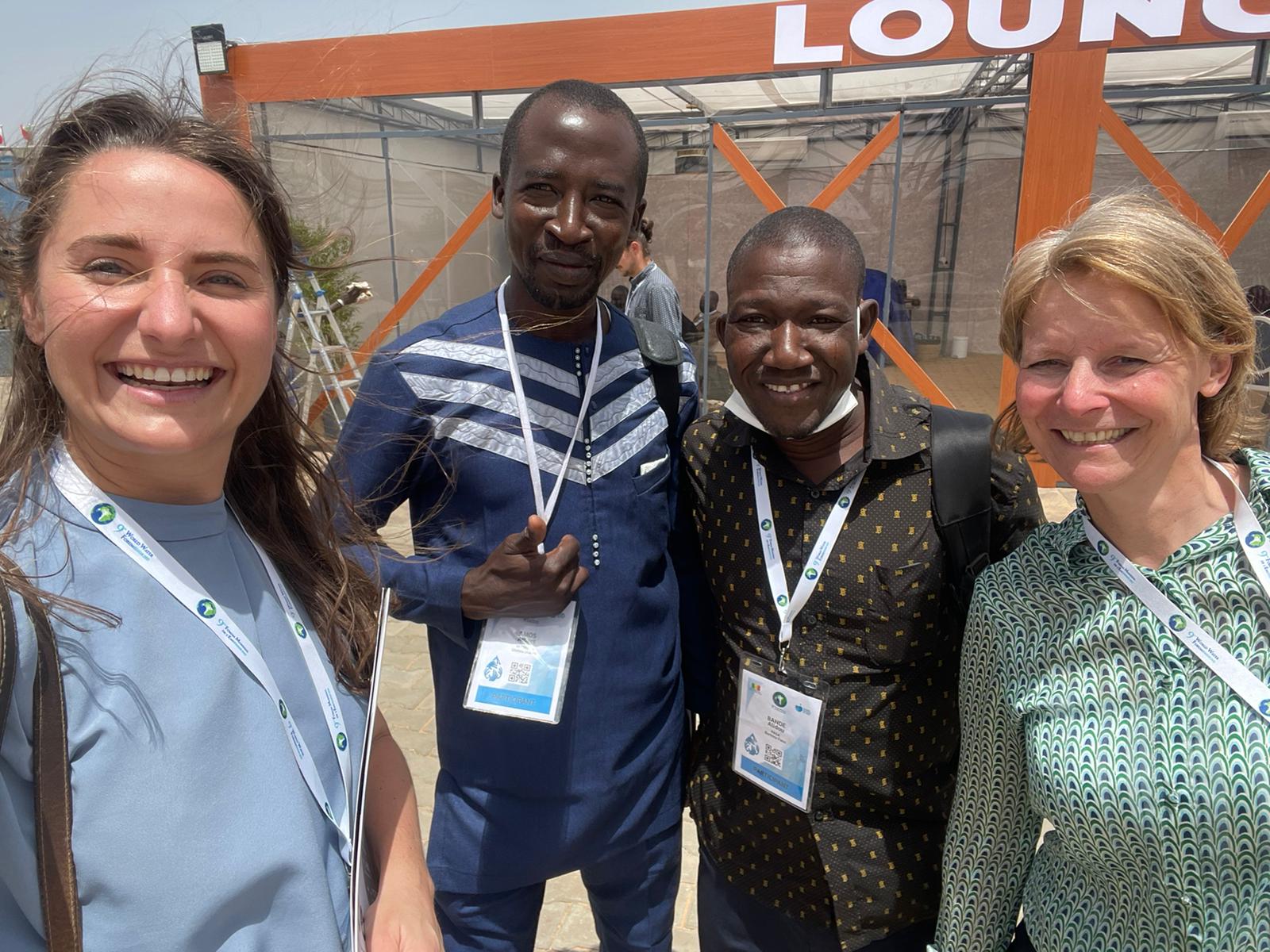 The 9th Word Water Forum concluded with a declaration called «Blue Deal», an action plan calling to ensure access to water and sanitation for all, ensuring adequate financing and inclusive governance, as well as strengthening cooperation in the water sector. The Blue Deal also emphasises the need to bring all stakeholders closer together through integrated and inclusive strategies. Besides that, it called for the application of international humanitarian law to provide for the protection of water supply and sanitation systems that are considered vital in times of conflict.
The co-chair of the Forum, Philippe Lagarde, emphasised the need to encourage innovative financing mechanisms, as well as private sector investment in WASH. The stakeholders of the declaration, including the World Water Council, governments and communities, pledged to "evolve international financing models to generate more investments in water and sanitation".