Rwanda: becoming an entrepreneur
Through the VIA Water Challenge
16 March 2016 13:31 UTC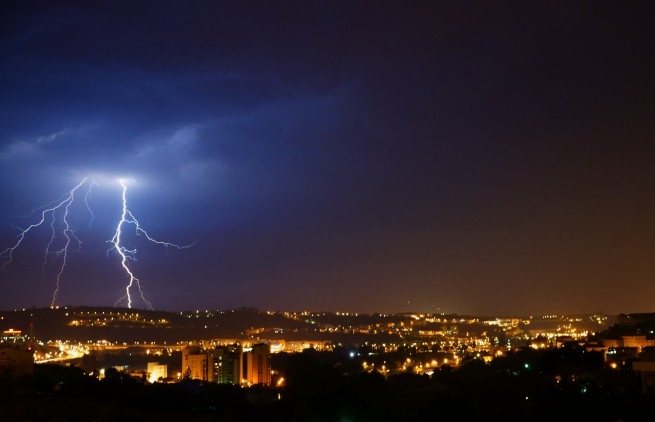 © Ricardo Faria
'Without the VIA Water Challenge, we would have never even thought of becoming entrepreneurs'
Interview with Gilbert Mwangi & Dominique Mvunabandi of Severe Weather Consult Rwanda
They met at the VIA Water Rwanda Water & ICT Challenge, which took place in July 2015. All three of them engineers, they all had ideas about how to use ICT to better some of the water issues Rwanda has to deal with. But they had no idea yet about the journey they were about to embark upon, and where it would take them.
During the challenge, Gilbert, Dominique and third team member Walter Rwamucy combined forces and ideas, and decided to proceed with the development of a severe weather warning system. Because they were the winners of the Challenge, they were awarded with $2000,-, which enabled the team to execute a light market scan. Co-organiser of the Challenge TU Delft Valorisation Centre decided to continue to support the project, which is of particular interest to the university because of its involvement in the Trans-African Hydro-Meteorological Observatory Project (TAHMO).
In Rwanda, farmers, fishermen and the tourism industry are heavily affected by weather circumstances and especially by sudden changes. Besides, governmental infrastructure development and maintenance are affected by the same issue. Weather forecasting for these specific targets is rare and mostly inaccurate. The three men have started to develop their idea into an app and sms-service, for which customers can subscribe in order to get up to date and relevant weather information. Their project idea then attracted the attention of the iMPACT Booster, a new Dutch initiative by ICCO Cooperation, New World Campus, Woord & Daad, 1%Club, Wild Geese and Nyenrode Business University. In February, two team members came to The Netherlands to start a 5-month trajectory to kick-start their business.
When interviewing them at the end of their first month and on the brink of leaving The Netherlands, they recount how intense but tremendously useful the past month has been. They learned a great deal about being an entrepreneur, about adapting to changing circumstances and especially about learning from failure. In fact, as they put it:  'We are actually looking forward to the first hick-ups, so we can find out just how well we will be able to adapt! We are looking forward to using our creativity to solve any upcoming problem.'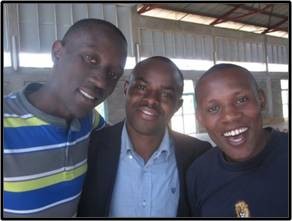 Severe Weather Consult Team
With their flight back to Rwanda, the second phase of the iMPACT Booster will start: a tailor-made programme in the local context to validate all assumptions in their business plan and to prepare for their market entry. Asked about local challenges, the new entrepreneurs speak of engaging the government in Rwanda: although ICT is heavily promoted as the country's unique selling point in Africa, it might still be a challenge to convince non-ICT governmental institutions to work with them. They will need to convince ministries such as that of agriculture that their project will fit into the government plans of development for the country. First thing on their agenda though, will be an assessment of the specific needs of their target groups, while in the meantime the app and sms-service will be developed.
The final phase of the iMPACT Booster will take the team back to The Netherlands. This last month prepares them for Demo Day, during which they will outline their validated business plan, strong propositions, financial forecasts, growth plan and set of impact indicators for a large group of investors. When their plan is further developed, the team also hopes to hand in a project proposal to VIA Water and see whether the programme can fund their ideas.
Lastly, we ask the team members about the start of this journey together: the VIA Water ICT Challenge. They tell us that the biggest advantage they gained from the VIA Water experience was becoming an entrepreneur. As Gilbert puts it: 'before this challenge, I would have never even thought of becoming an entrepreneur. A normal businessman maybe, someone who trades existing things. But the idea of developing my own idea, and bringing it to the market was something I never even thought of, and the Challenge stimulated me to do exactly that.'