First contract among the VIA Water Challenge winners
New project to start in Naivasha, Kenya
14 January 2016 09:13 UTC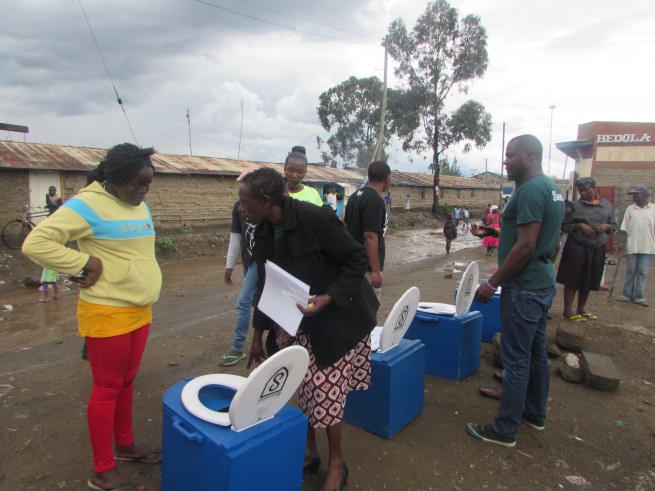 Just before Christmas 2015, VIA Water signed a contract with Sanivation in Naivasha, Kenya. The project aims to develop and test models to deliver sanitation services to rented houses and employees of labor camps. Dickson Ochieng of Sanivation was among the eight winners of the VIA Water Challenge, that was launched in June 2015. The winners received guidance of Saskia Reus of Africa Funded in the further development of the project proposal and the business case. The accompaniment consisted of 6 on-line sessions with the group and bilateral sessions to sharpen the business cases. The latter was done with assistance of other experts; in this case from WASTE.
VIA Water's fund manager Dick Bouman visited the Sanivation toilet production and waste transformation site in Naivasha in November and Sanivation was participating in the VIA Water Learning Tour in Nairobi, mid December. We learned that this type of intensive accompany is very important for most of the African applicants to sharpen their proposal. Most important is that a pilot is designed in such a way that it will provide answers to many important questions that could lead it to the next stage, which could focus on scaling. This 7th project contract of VIA Water is the first without a strong involvement of a Dutch partner. We hope that after this first success, many will follow.
The project is displayed at our website: find it here.