New website
Let us know what you think!
22 July 2015 13:20 UTC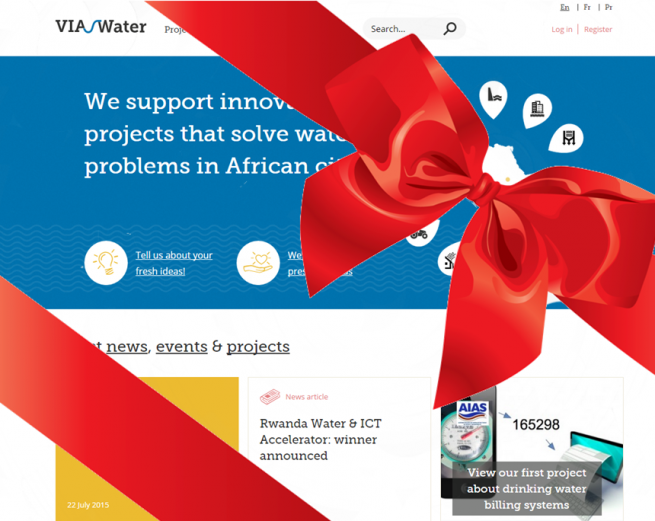 Although summer has started in The Netherlands as well, our web builder LimoenGroen together with the designers at Puurpxl have been hard at work finishing the last bits and pieces of our brand new website. 
Our new website has several advantages for you. First, it is much more up to date, which means you can always check out what is happening right now at VIA Water through our homepage. It is also more interactive: you can add comments or updates to projects, news articles and events, and of course community posts. Our community has been made more accessible, by letting you know which articles have been commented on since you last signed in. Through clever filter- and search systems, our website shows you content you might be interested in, or you can look for it yourself by using our tagging system.
Please take a look around, and let us know what you think! If you were already a member of our community, you should be able to login with your old login and password.
Although we have tried our best to make sure everything is in order, no doubt some hickups will still occur. Please be so kind as to let us know whenever you encounter something that does not function properly, and please be patient with us as we try to fix it as soon as possible.
Thanks, and enjoy!