Unique opportunity for initiators and entrepreneurial personalities!
International Course "Market-led SMARTechs for water and agriculture" in Mzuzu, Malawi from the 19th to the 23rd of March 2018. Apply now!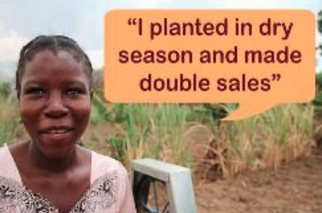 The SMART Centre Group, SNV and Aqua for All are organizing a course to provide policy makers and practitioners in water and agricultural management with a holistic set of knowledge and skills to take water and agricultural initiatives to the next level.The SMART Centre approach entails training and coaching micro- and small entrepreneurs in developing countries to produce, maintain and market SMARTechs: Simple, Market-based, Affordable and Repairable Technologies. Participants of the course become true agents of change and accelerate reaching several SDGs simultaneously. Click here to download the course flyer and read how to apply.