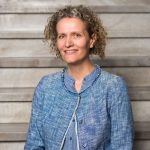 Ms Aukje de Jager is the Focal Point for Mali at Aqua for All since November 2021.
Aukje has a background in business management and science. Having worked as senior manager in city development in Amsterdam, she left the Netherlands in 2010 to start working at a private company in Mali, collaborating with small holder famers in vegetable oil extraction. From 2014 on, she worked at the German technical corporation GIZ as director of the programme 'Energising Development' in Mali; increasing access to clean energy with a focus on solar electrification in rural areas and areas with reduced security. She initiated local finance facilities for productive use of energy among others . Promoting clean energy for large companies and industries, based on conclusive business models, was another part of her job.
At Aqua for all she applies her experience in business development, combined with the experience in a large variety of rural areas and energy infrastructures in Mali, to help the Malian initiatives in the water and sanitation sector forward.