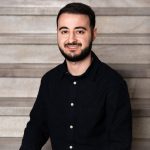 Mr. Tolga Kandemir is the Finance Officer at Aqua for All since March 2022.
In his former position as Payroll Administrator at Asito, he was responsible for the financial and salary administration. Asito ensures a clean environment and offers specialist services for every sector in the Netherlands.
Before Asito, he worked as a Project Administrator at ZonMw, an organisation for health research and care innovation. ZonMw finances health research and encourages the use of knowledge developed to improve healthcare. He was responsible for the Project administration.
Tolga is educated in financial administration.